Holly Springs High School students earn college credits
By: District Public Relations Staff
Holly Springs, MS – Three Holly Springs High School students are enrolled in the Mississippi Department of Education dual enrollment program.
The program is a collaboration between Holly Springs High School and colleges in the state of Mississippi, which allows students to enroll in college and earn credit for courses while the student is still attending high school.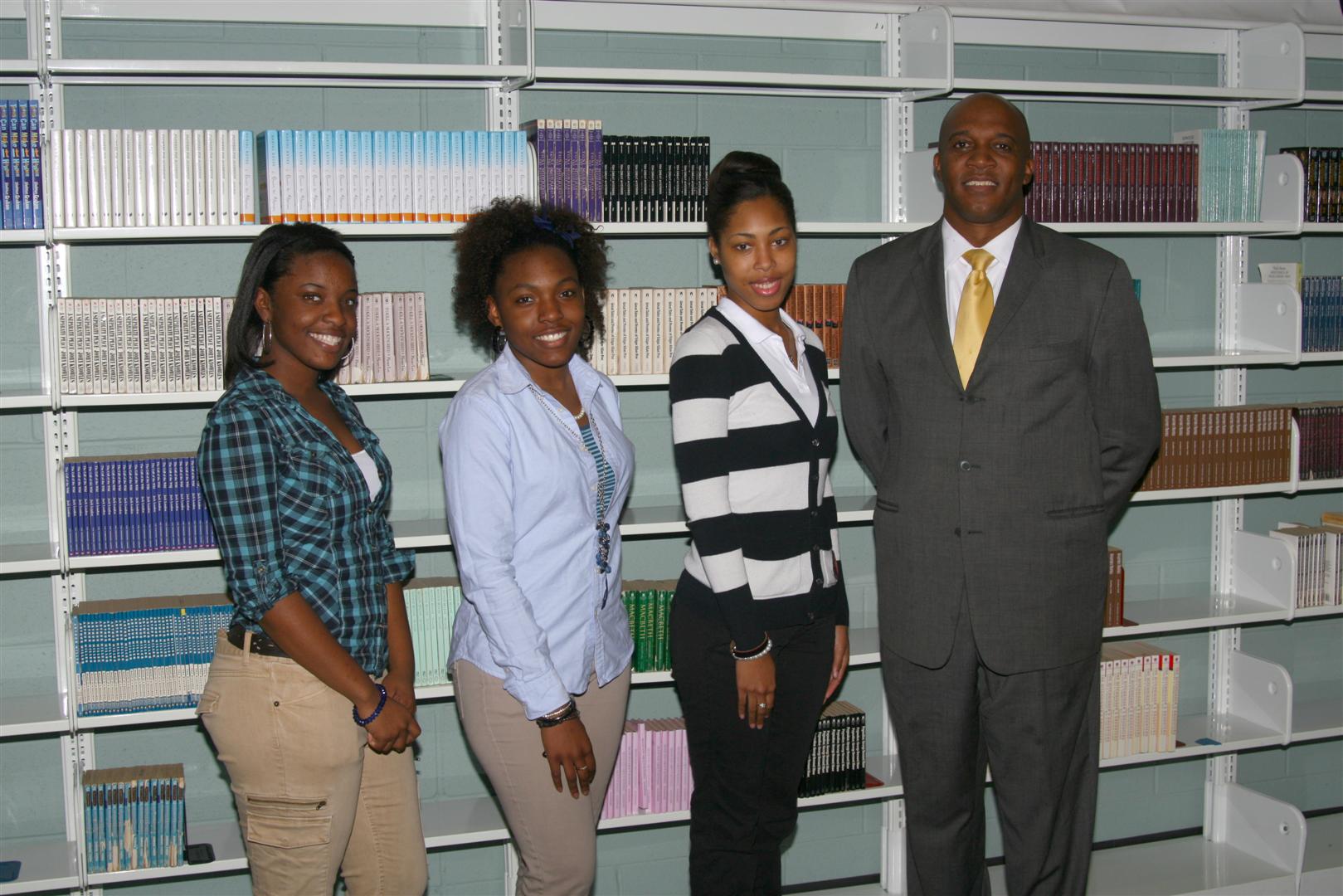 The three students that are enrolled this year are T'Erika Allen, LaKendra Crane and Abreana Spight. T'Erika Allen is taking classes at Northwest Mississippi Community College in Southaven. She is taking the following classes: Public Speaking, English Composition, Human Growth and Development, Music Appreciation and Nutrition.
LaKendra Crane is matriculating at Rust College in Holly Springs. She is enrolled in College Algebra classes and Biological Sciences.
Abreana Spight is registered in Western Civilization and English Composition at Northwest Mississippi Community College.
The following requirements must be meet by the student for consideration into the program. 1) The student must complete a minimum of 14 core high school units, or a minimum composite score of 30 on the ACT. 2) The student must have earned a 3.0 or better grade point average on a 4.0 scale on all high school courses as documented on an official high school transcript. 3) The students must have written permission/approval from the high school principal or guidance counselor and have obtained an unconditional written recommendation from their high school principal or guidance counselor.
"The dual enrollment program really allows students to hit the ground rolling. It allows students to enter their first year of college having already earned college credits. They will be miles ahead of the other students coming to campus," said High School Principal Cedric Richardson. "We are extremely proud of what these three young ladies have accomplished," added Richardson.
For more information about the dual enrollment program visit the Holly Springs School District website hssd.k12.ms.us or call the school at 662.252.4371