Holly Springs High School Student Depicts Road to the White House
By: District Public Relations Staff
-"I, Barack Hussein Obama, Jr. do solemnly swear (or affirm) that I will faithfully execute the Office of President of the United States, and will to the best of my ability, preserve, protect and defend the Constitution of the United States."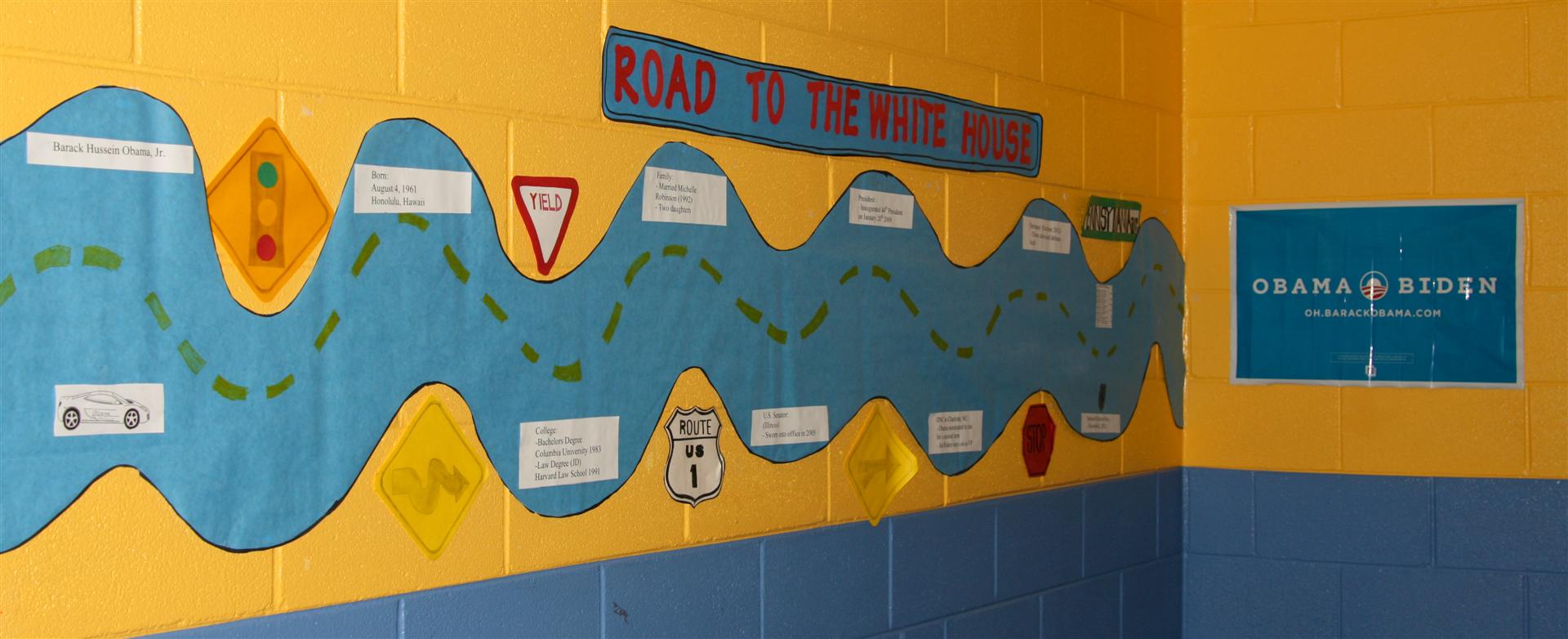 With these words President Obama will be sworn into office for his second four year term as the 44th President elected in the United States of America. The constitution sets Jan 20th as the official date of the swearing in ceremony. This will end a long road to the White House.
Zaking Hawkins, a senior at Holly Springs High School knows that road all too well. In the weeks leading up to the historic election late last fall, Hawkins illustrated the road travel by both major party candidates in the hallway of the senior wing at the school.
His project entitled "Road to the White House" shows the paths that both the democratic incumbent Obama and the republican challenger Willard Mitt Romney traveled to Election Day in November. The road is full of exciting twists; thrilling turns and rough bumps the two politicians went through in their lives. Everything is documented in the project from the birth of both candidates to the riveting fact that they both politicians earned law degrees from Harvard University.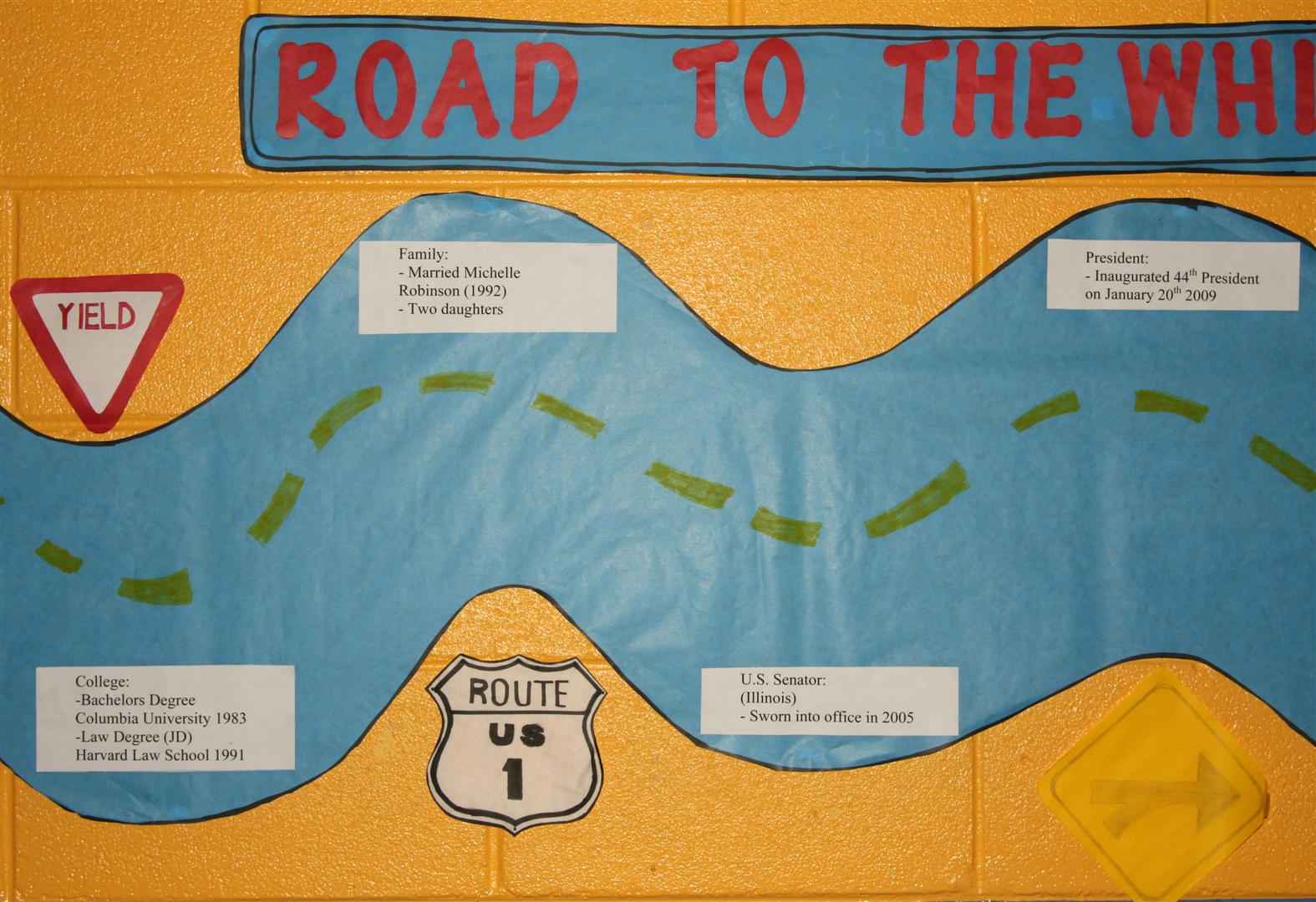 "Zaking did an excellent job bringing this piece of American history to life in his artistry. His work is very detailed and precise. He affords us a simple look at the inside of the election process," said Mr. Cedric Richardson principal.
For more information about the artwork, which is on display in the main hallway of the high school through the end of January visit the Holly Springs School District website hssd.k12.ms.us or call the school to schedule an appointment at 662.252.4371