Holly Springs - Members of the Holly Springs/Marshall County Alumnae Chapter of Delta Sigma Theta Sorority, Inc. hosted a conference recently for the senior class of Holly Springs High School. The conference, entitled "I AM" (I Advance Myself) was designed to offer information for students as they transition to post secondary education and career choices.
The conference was held Thursday, January 23, 2014 on the high school campus. The first session began with breakfast, as well as greetings from several school district administrators. Dr. Irene Walton-Turnage, Superintendent of the Holly Springs School District, stated, "This program will be a huge step in helping to guide students along the path of making positive choices regarding their future. We are so glad to have community organizations such as the ladies of Delta Sigma Theta to partner with us."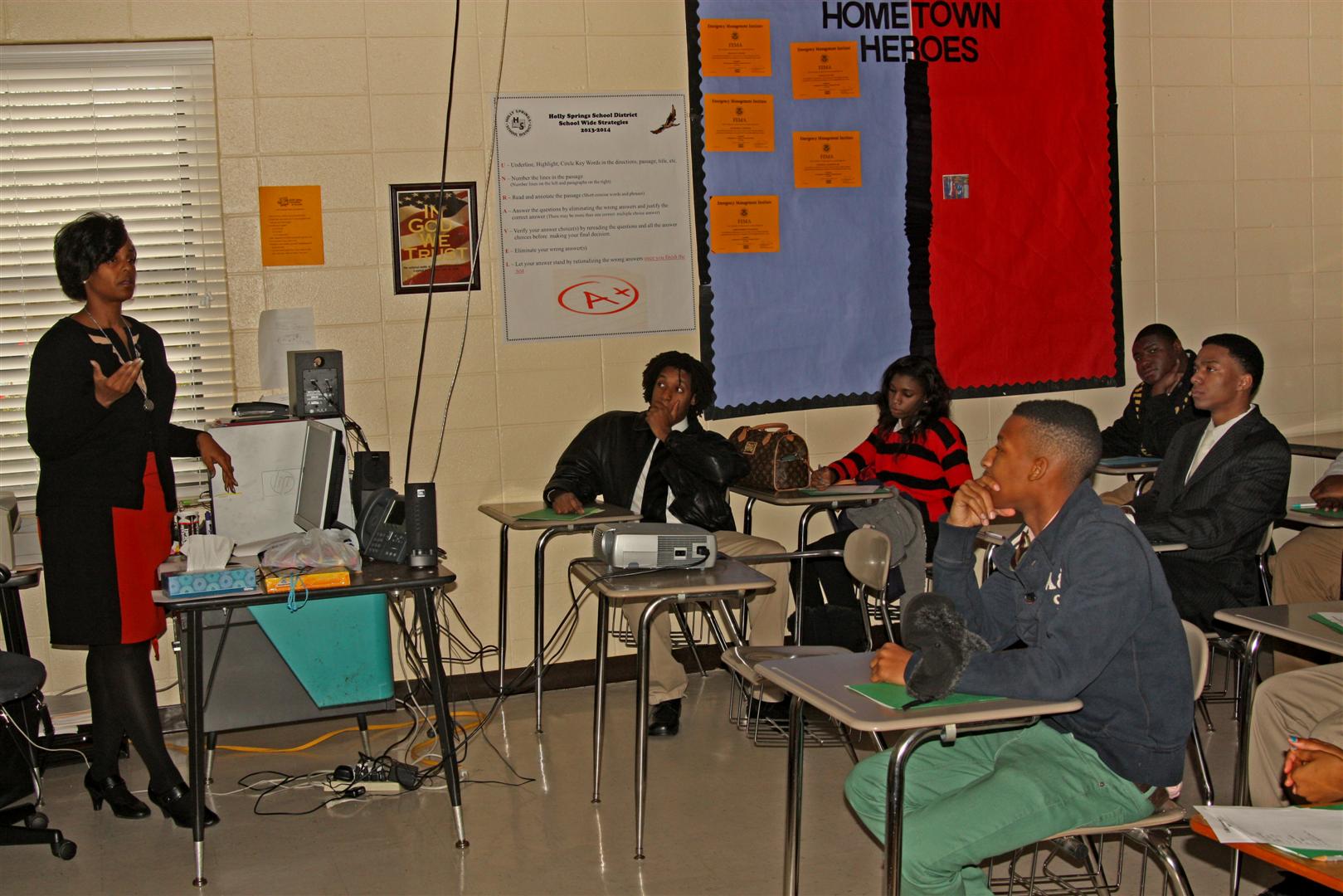 The second portion of the conference was held at the Holly Springs Career and Technical center. Four sessions were held on the following topics: 1. Does my selected career fit my strengths. 2. Staying engaged and motivated. 3. Forms of communication and body language. 4. Financial road map to college. The sessions were conducted by representatives from Federal Express, Northwest Mississippi Community College, and Rust College.
The afternoon portion was a working lunch. Participants heard from city official, including the Holly Springs Chief of Police and Mayor. Mayor Kelvin O. Buck began his remarks to the attendees, "It is because you have caring parents, dedicated teachers and school officials, as well as support from outside organizations, that you are able to sit here today as seniors preparing for graduation." Buck urged those present to not only attend college, but to matriculate as well.
At the end of the conference, Holly Springs High School senior Desmond Washington gave heartfelt remarks on the knowledge and experience he gained during the various workshops. "I have learned a lot today," said Washington. "This experience changed the outlook I have on the future," he added.
For more information about events at Holly Springs High School call 662.252.4371 or log onto the district website at www.hssd.k12.ms.us.